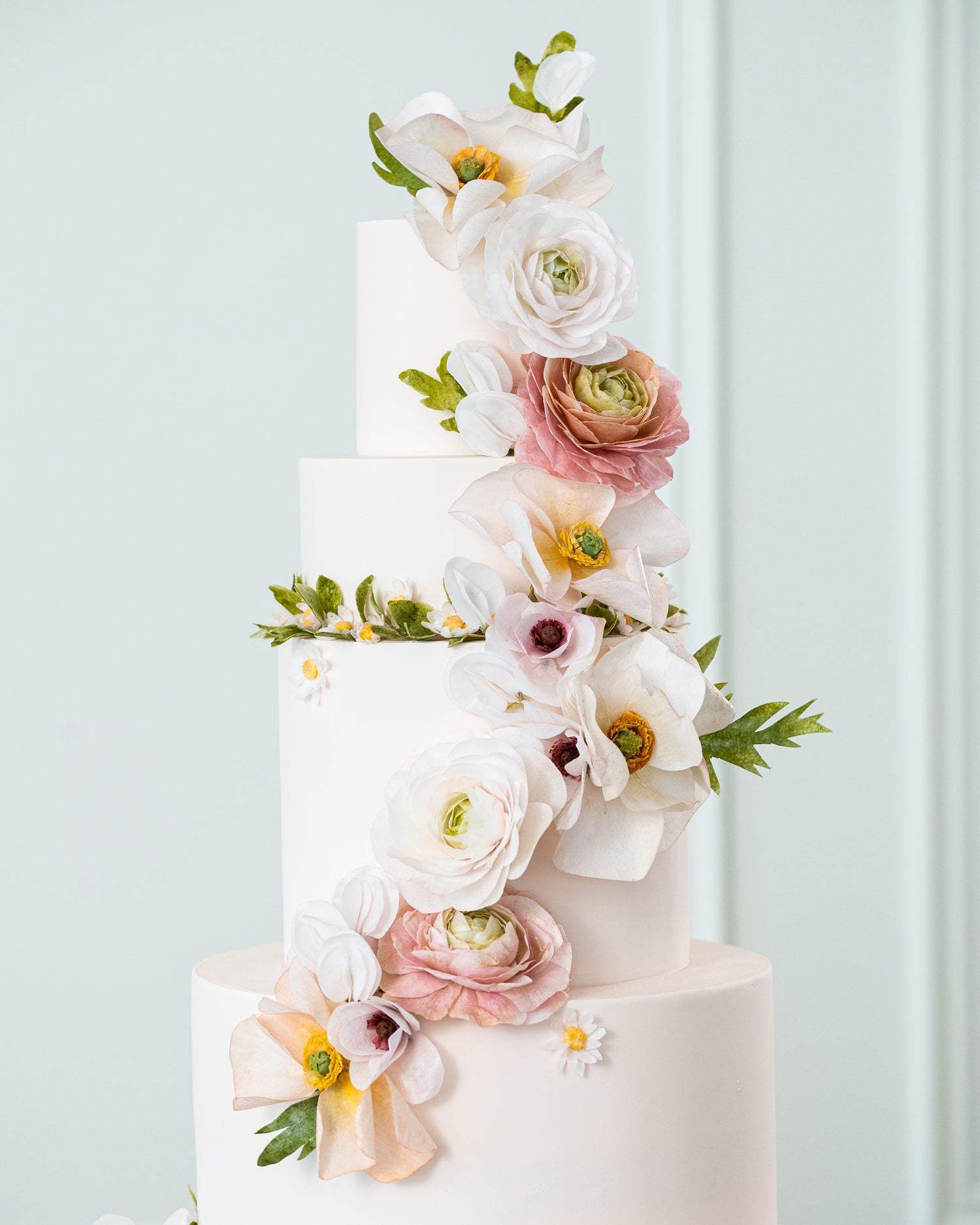 Amanda and Maddy are a mother-daughter team with over twelve years of experience designing and delivering wedding cakes and elaborate sweet tables.
Based in Halifax, Nova Scotia, they proudly offer a uniquely curated experience for couples planning their wedding day sweets. The Sugar Nursery focuses on luxury wedding cakes and milestone celebrations, and have become known for their delightful flavour combinations and elegant designs featuring edible wafer-paper and sugar flowers.
wedding cakes

from your initial inquiry, to the delivery and setup of your custom cake, we will work with you to create your dream wedding cake that looks as beautiful as it tastes

more info

sweet tables

make your sweet dreams come true with an assortment of cakes, cupcakes, macarons, and cookies for your milestone celebration

more info

community

one of our core values is caring for our community and supporting local businesses - come along with us on our journey!

more info
Our little Sugar Nursery started when my daughter was only eight. She found one of my cake decorating books that I hadn't touched in years and asked "momma, can we make one of those pretty cakes?" 
Shortly after, an ad from a local craft store for cake decorating classes began a fulfilling journey into the land of sweets through course work, both locally and abroad, eventually leading us to teach hundreds of students and create custom cakes and sweets for milestone events and charities.