WEDDING CAKES
Thank you for considering us to create your dream wedding cake. We look forward to applying our years of training and expertise to designing a delicious and beautiful cake to complete your special day.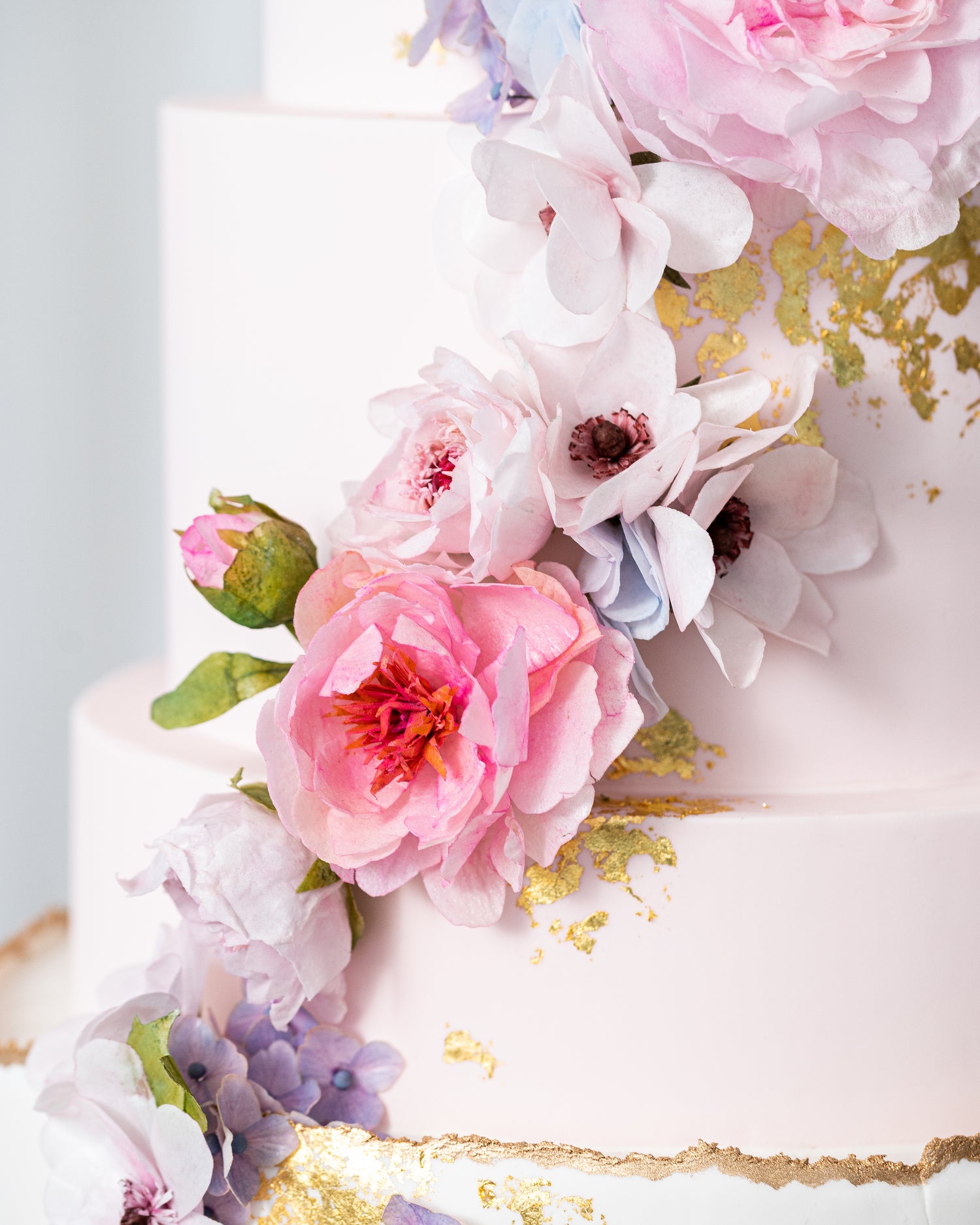 Our goal is to bring your vision to life on your wedding day by incorporating personal details and unique touches that showcase your love story and express who you are as a couple. From the time you place an order to your big day, we will be with you every step of the way to ensure your wedding cake is just as you imagined.
Once you have made your order inquiry and we have checked our calendar, you will receive our information-rich wedding cake brochure to guide you through the world of wedding cakes. Our brochure illustrates cakes sizes, unpacks flavour choices, designs, prices and much more!
Based on your inspiration for your wedding, we will create a luxurious wedding cake that is ideal for your setting and unique theme, including cake tastings, a custom illustration of your cake, and other bonus service features exclusive to booking with us. We are so excited to work with you!
place an inquiry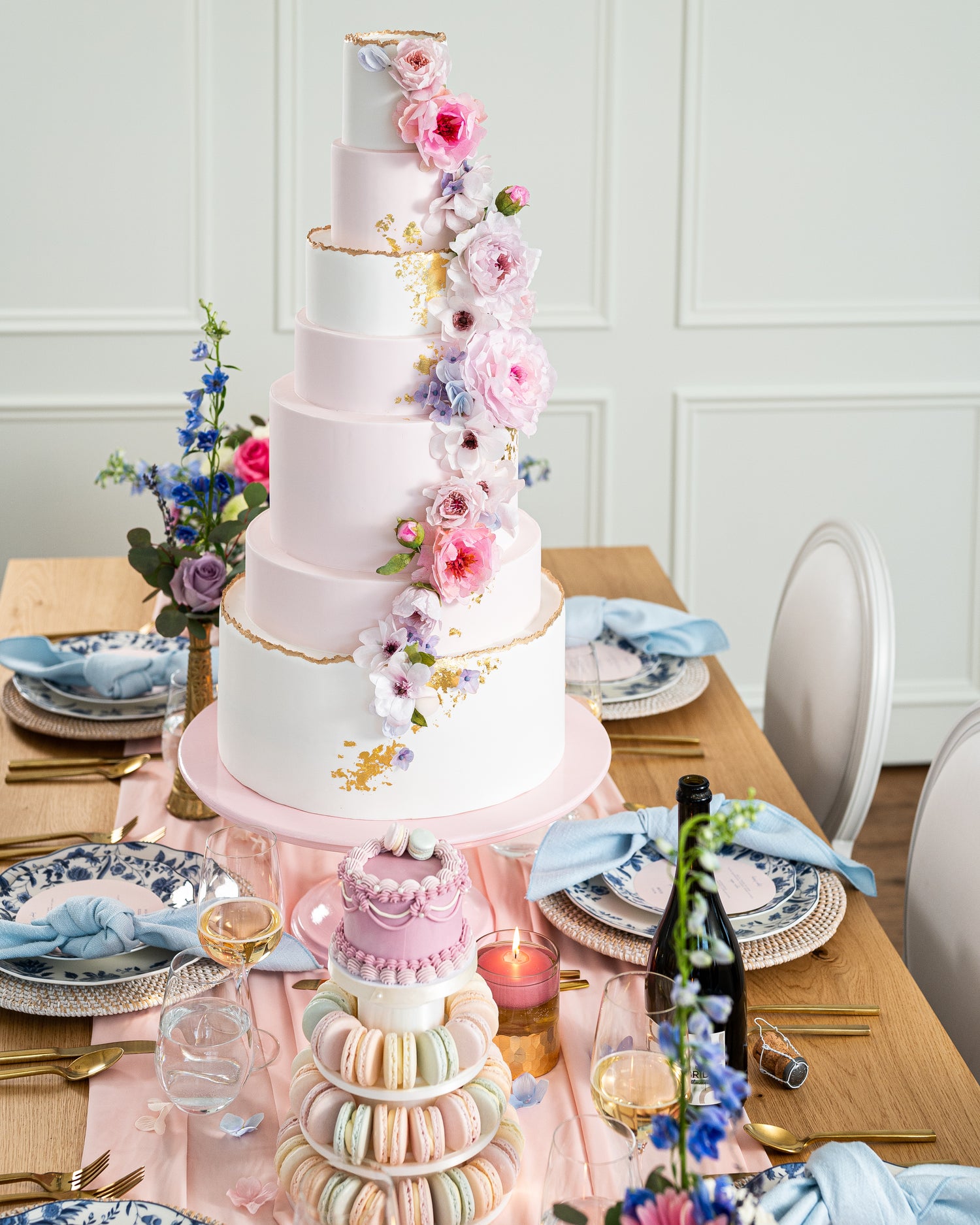 Our clients tell us that our attention to detail, design, and flavour is outstanding. We love using handmade flowers on our cakes, made from food safe wafer paper or sugar flowers. We also enjoy hand painting cakes, piping intricate designs with royal icing, and using metallic accents. Our style preference is tall and elegant wedding cakes, with the occasional dash of whimsy that looks outstanding on our beautiful cake stands.
We have spent over a decade refining our flavours with the finest ingredients, sourced locally whenever possible. We want your cake to taste as beautiful as it looks! Once you are booked with us, your cake tasting will give you a chance to sample our flavours and select your favourites.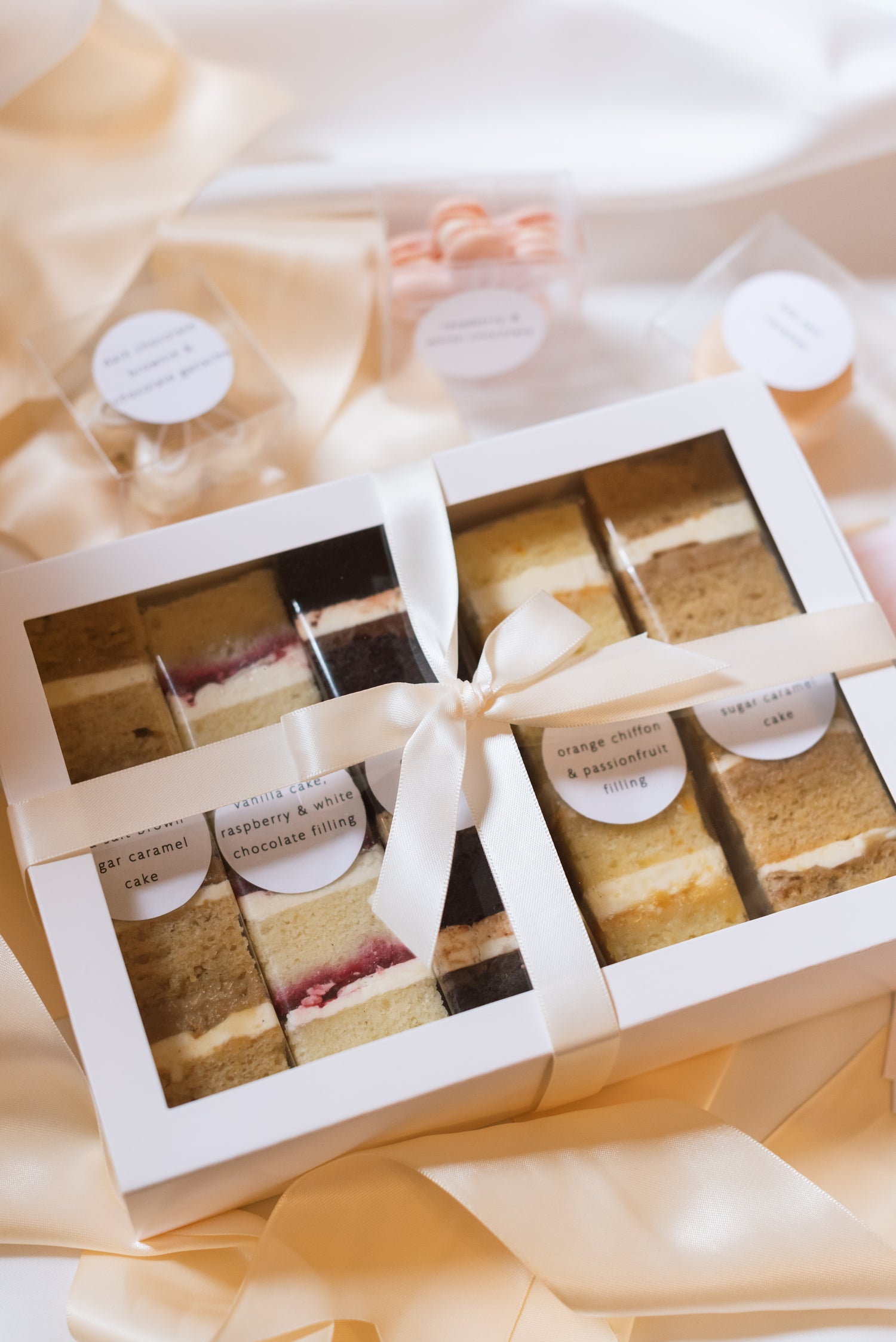 Based on your initial inquiry and our availability, we will schedule a consultation to discuss all things design, flavours (including your sample tasting box), and budget. We know that there's a perfect design that suits each couple and each budget. Don't worry, we'll work with you to remove the guess work from this decision. Our pricing is personalized to reflect the premium service we offer, and the unique design details of each cake.
wedding cake gallery